---
Meet the Leak Detectors.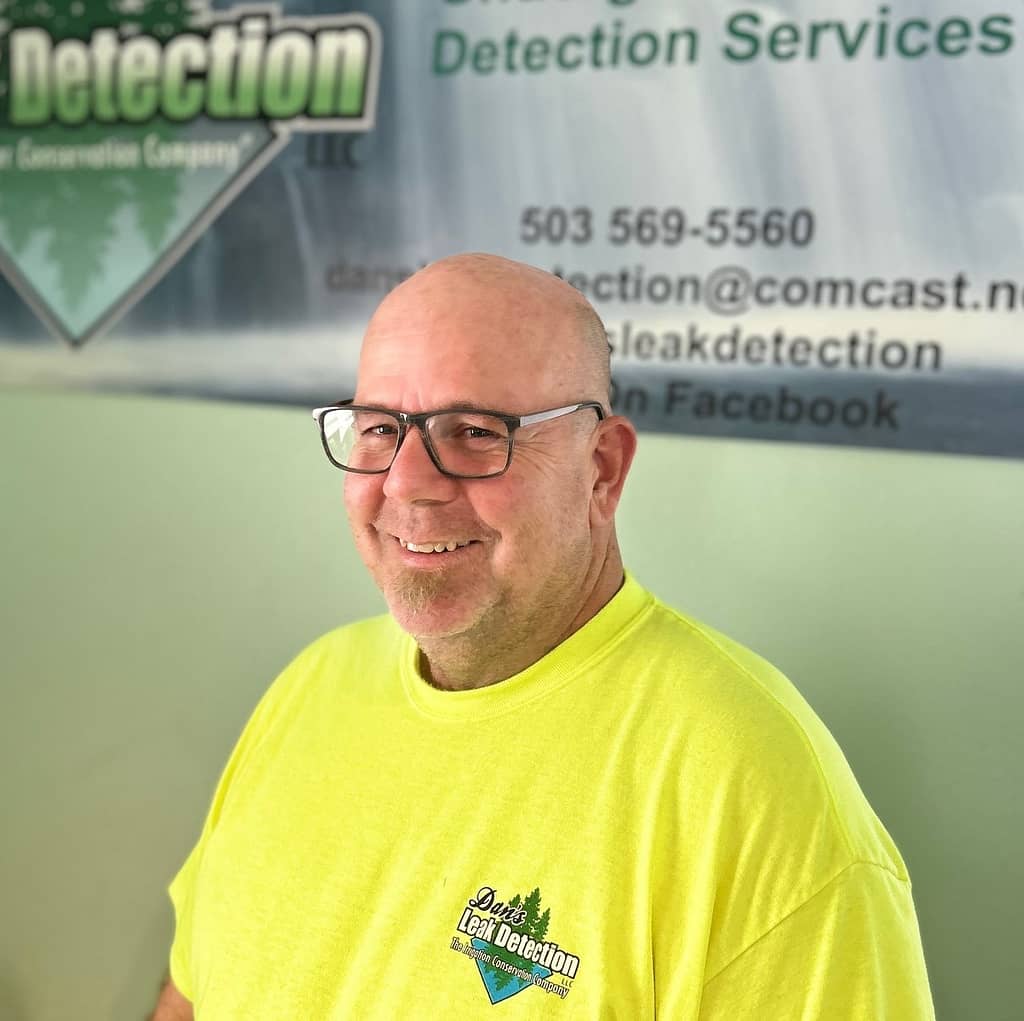 Dan is a 1985 graduate of the Woodburn School District. Dan has a love for the outdoors only matched by his love of water conservation. After Dan graduated he began a long career in the construction industry. Even owning his own construction business for a short time. With Dan's parents being business owners the entrepreneurial spirit was always with him. He switched careers in 2002 from construction to becoming a Water Works Operator. This involved reading meters, replacing meters, replacing service lines and of course Leak Detection. After discovering the joys of leak detection Dan became a full time leak technician in 2007. In 2015 Dan struck out on his own and started Dan's Leak Detection. The rest as they say is history. Dan is the original Leak Detector and still takes care of the day to day operations and is in the field several days a week.
Brittany is a 2006 graduate of the Salem Keizer School district. Throughout high school she was involved with the Sports Medicine and Athletic Training program. She began working in retail during high school, and has been in the customer service industry since. She transitioned her way from retail to reception work advancing herself into operating offices in the customer service field. She joined Dan's Leak Detection in 2018 as our Office Coordinator. Brittany is responsible for all scheduling, accounts receivable, incoming calls and book keeping.
---
Ezra graduated from the Salem-Keizer school district in 2017. While in school he was active in sports and enjoyed outdoor activities. Ezra also attended one year of Salem-Keizer's CTEC program where his main study was machining and metal works. Between his junior and senior year of high school he was an intern at a metal machine shop. He had several other jobs in high school and after graduation went to work in a CNC machine shop and then as a groundsman for a local tree service company. In 2018 Ezra came to work for Dan's Leak Detection. Ezra was a natural at finding leaks and was working on his own within a month of being hired. Since that time he has become the municipal survey technician and large infrastructure technician.
---
Elliott is a 2020 graduate of the Salem-Keizer school district. During his high school career football and outdoor activities were life. Elliott would work in the family business (Dan's Leak Detection) on holiday and summer breaks and was a seasoned technician after graduation. Elliott held a few jobs in high school including being a tire installer. After high school Elliott attended Linfield University to play football. After an unfortunate injury he ended his college career and became a yard manager for a local fence company. In 2021 Elliott decided to join the family business full time. Since returning Elliott has learned all aspects of leak detection including residential, well systems and irrigation systems. An always dependable leak locator